Welcome to the Laura Marano Wiki!
This wiki is about Laura Marano! Enjoy learning more about her right here, right now! And, if you think you know her so well, help editing and adding more! Thanks! :)
Laura Marano
Laura Marie Marano (born November 29,1995) is an American actress, singer and songwriter. She has appeared in Without a Trace and Back to You, in both instances playing the daughter of the lead characters. She is Vanessa Marano's younger sister and is currently seventeen years old. She stars as Ally on the Disney Channel 's Original Series Austin & Ally. Laura Marano started acting in the theatre when she was 5 years old. She has done numerous plays at the Agoura Children's Theatre, and continued her acting in many national commercials. She is a very talented girl and almost always replies to any tweet she gets on her Twitter account.
Early Life and Carrer
Laura has been acting ever since she was 5 years old. Ever since that, she worked for a lot of productions at the Stage Door Theatre, she also appeared in numerous commercials and has small roles on Ghost Whisperer, Medical Investigation, Huff and Joan of Arcadia. Her bigger roles in television have been in Without a Trace and other shows. She has also been heard in the animated movies like Finding Nemo and Ice Age: The Meltdown. She played child role of Keira Knightley's character in the film The Jacket, and had a small flashback role in the film Superbad. She was a regular cast member on the FOX game show, Are You Smarter Than a 5th Grader? in season 1 and played the role of Gracie Carr on FOX's sitcom Back to You. Laura Marano has since appeared in several episodes of The Sarah Silverman Program. Initially she was cast in the pilot episode, "Batteries", as the child version of Sarah Silverman, and the writers liked her so much they brought her back for a larger role as a girl Sarah coaches to win a beauty pageant ("Not Without My Daughter"). On the DVD commentary track, co-star Brian Posehn notes that Marano knew everyone else's lines better than they did. She has also appeared in Dexter as the child version of Debra Morgan. She has also played the child version of a character played by Diana Scarwid, Alice Shaw, sister of Angela Petrelli, on Heroes. She currently stars and is most known for her role in the Disney Channel series Austin & Ally.
Filmography
Film
Television
Latest activity
Photos and videos are a great way to add visuals to your wiki. Find videos about your topic by exploring Wikia's Video Library.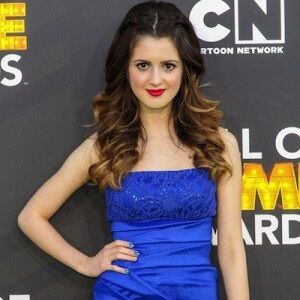 Community content is available under
CC-BY-SA
unless otherwise noted.